USB Quick Charger With 1 QC 3.0 Port, 50W 7-Port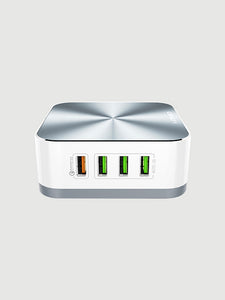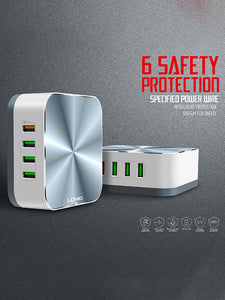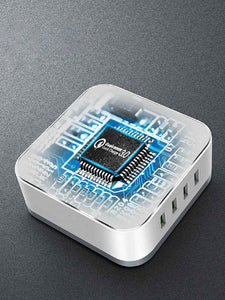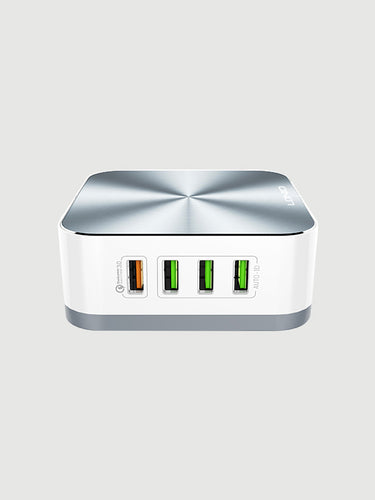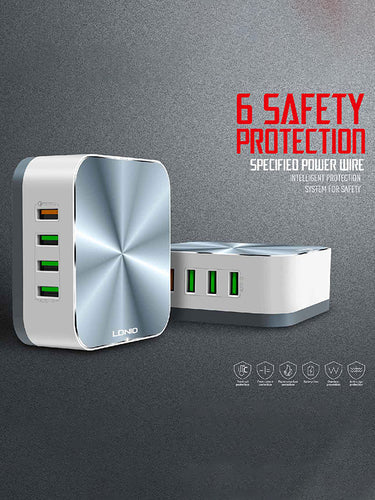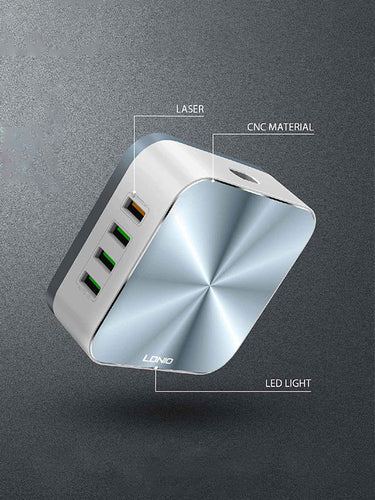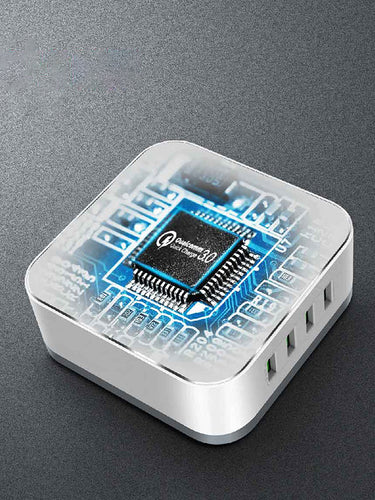 USB Quick Charger With 1 QC 3.0 Port, 50W 7-Port
Tax included.
Shipping
calculated at checkout.
New Year Sale: Use code 15OFF for 15% discount
Free shipping: Free shipping for UK orders.
Support: Please call +44 (0) 2070524 220 or email to sales@thermlamode.com
Returns&Warrenty: 14 days free return, one year warrenty.
Quick QC 3.0 Port:  1 Quick Charge 3.0 port, 4 times faster conventional chargers.
Ultra Powerful: Seven ports pump out 50 watts of power, enabling simultaneous multi-device charging. Rated DOE Level 6 for energy efficiency.

 Convenient: By charging through a single multi port USB charger station, you reduced the number of USB wall charger required and freed up outlets in your home and office. This cube extension features 8 USB ports, you can charge your phones, tablet, power bank, laptop and multiple devices simultaneously.
 Mufti-protection Safety System: CE Certified; Made of fire-resistant material with built-in safeguards for overcharging, overheating and short circuit protection, ensuring complete protection for you and your device.
What You Get: 50W 8-Port USB Charging Station, 5ft / 150cm detachable power cord, our fan-favorite 18-month warranty + 12 months extra (on registration), and friendly customer service
The 8-port All-In-One Say goodbye to using multiple adapters & outlets. Say hello to all-in-one charging convenience.
With 8 ports, don't choose between your devices or hunt for spare adapters, just plug everything in at once. 
It automatically matches the maximum charging current designed for your device, and hence minimizes charging time.
Full Speed for Everyone
An industry-high 50W total output among 8 ports. Uniquely designed with ports for iPad, iPhone,  <p>Tab and Android devices.
What that means is you can charge virtually any type of USB-powered device quickly and have <p>more time for what's important: life.